Chris Burton
Chris Burton is a graphic artist who works across drawing and printmaking, his works are concerned with the personal interactions with provisional urban landscapes and architecture.
Printmaking is used to represent the temporality of different urban spaces. Drawing is employed as a structured response expressing architectural elements such as columns or building framework. The emphasis is on understanding the connections with place and how it is navigated when it is in a perpetual state of transition.
Instagram
|
Website
Andriana Carney
Andriana Carney is an emerging artist practising on unceded Gadigal Land. Their interdisciplinary practice includes drawing, printmaking, fibre work and installation. Their work is observational at its core. Each print is deeply reflective of the communities and environments they are a part of. Through this lens they delve into the fluid and changing relationship they have with their ego, sexuality and gender identity.
Instagram
|
Website
Harry Copas
Harry Copas is an emerging artist working between unceded Bidjigal, Dharug and Gadigal lands. His research-based practice spans multiple disciplines, focusing on the materiality of places and things through the lens of personal and collective histories. Harry is a graduate of UNSW Art and Design, Bachelor Fine Arts (Honours).
Instagram
Marcus Dyer-Harrison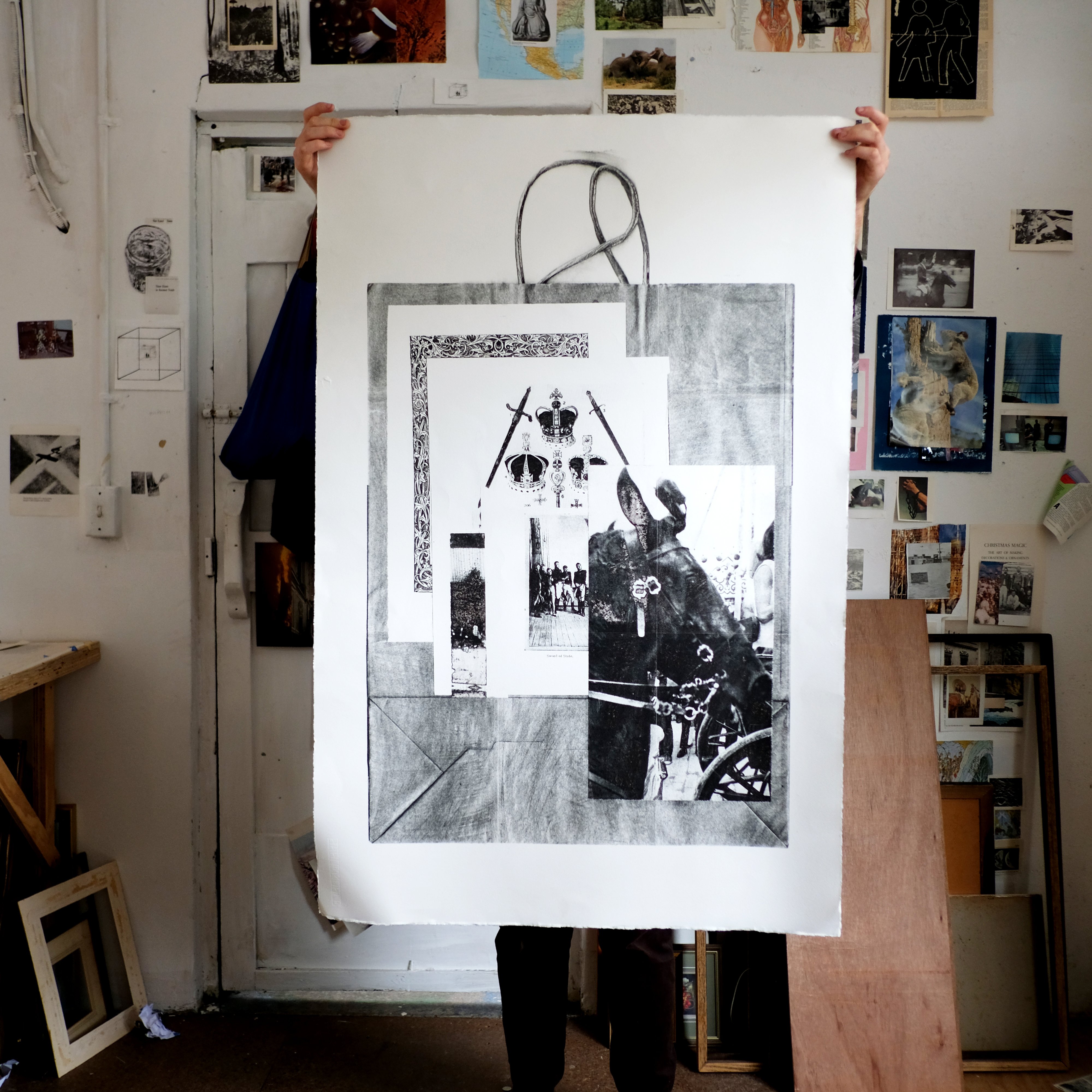 Traversing modes of traditional and experimental printmaking, Marcus explores processes of collection and image reproduction. Investigating the relationships between image, context, interpretation, culture and behaviour, while critically analysing systems of authority and consumption. Through the assembly of historical visual references Marcus creates works for both analogous and polysemic reading.
Instagram
|
Website
EJ Son
EJ Son is a trans-disciplinary artist, working across new media, sculptural installations, video and ceramics. With a focus on provocation and humour as a device to interrogate the complexity of power in the construction of gender, sexuality and race. Their practice is often paradoxical, arousing the tension created by our subconscious tendencies to binaries; they aim to deconstruct and create space for new feelings to be considered.
They completed a Bachelor of Visual Arts (Honours) at Sydney College of the Arts in 2018 and are a recent recipient of the Parramatta Artists' Studios on-site residency at the Powerhouse Museum. They were awarded the 2020 Emerging Artist Prize from the Gosford Regional Art Gallery and commissioned in 2021 by MAMA Albury to make titty tower (2021), to be presented for SIMMER 2021. They have exhibited at the 4A Centre for Contemporary Asian Art, Bus Projects, Cool Change Contemporary, Verge Gallery, PARI, OZAsia Festival x LEXUS gallery, The Lock-up and The Substation in 2022.
Instagram
|
Website
Olga Svyatova
Through a multidisciplinary practice spanning photography, printmaking, and textiles, Olga Svyatova's work addresses the complex links between memory, relationships, and identity. Svyatova appropriates their own personal experience of different cultures and histories in order to compel viewers to reflect on the connections that sustain our lives. Moving from Russia where they grew up, to Thailand, and now based on Gadigal Land (Sydney), Svyatova's experience of cultural, geographic, and personal journeying drives their practice.
Instagram
|
Website
Lois Waters
Lois Waters works with drawing, printmaking and weaving processes to understand material properties and their interactions. Her work considers the unique ability of the printed image to operate as a surface, an object or a simulation of both. She creates woven paper and plywood forms which function as printmaking plates rather than objects in themselves. In the final image these original forms are only partially revealed and their imprint takes on new resonance.
Instagram
|
Website
Mori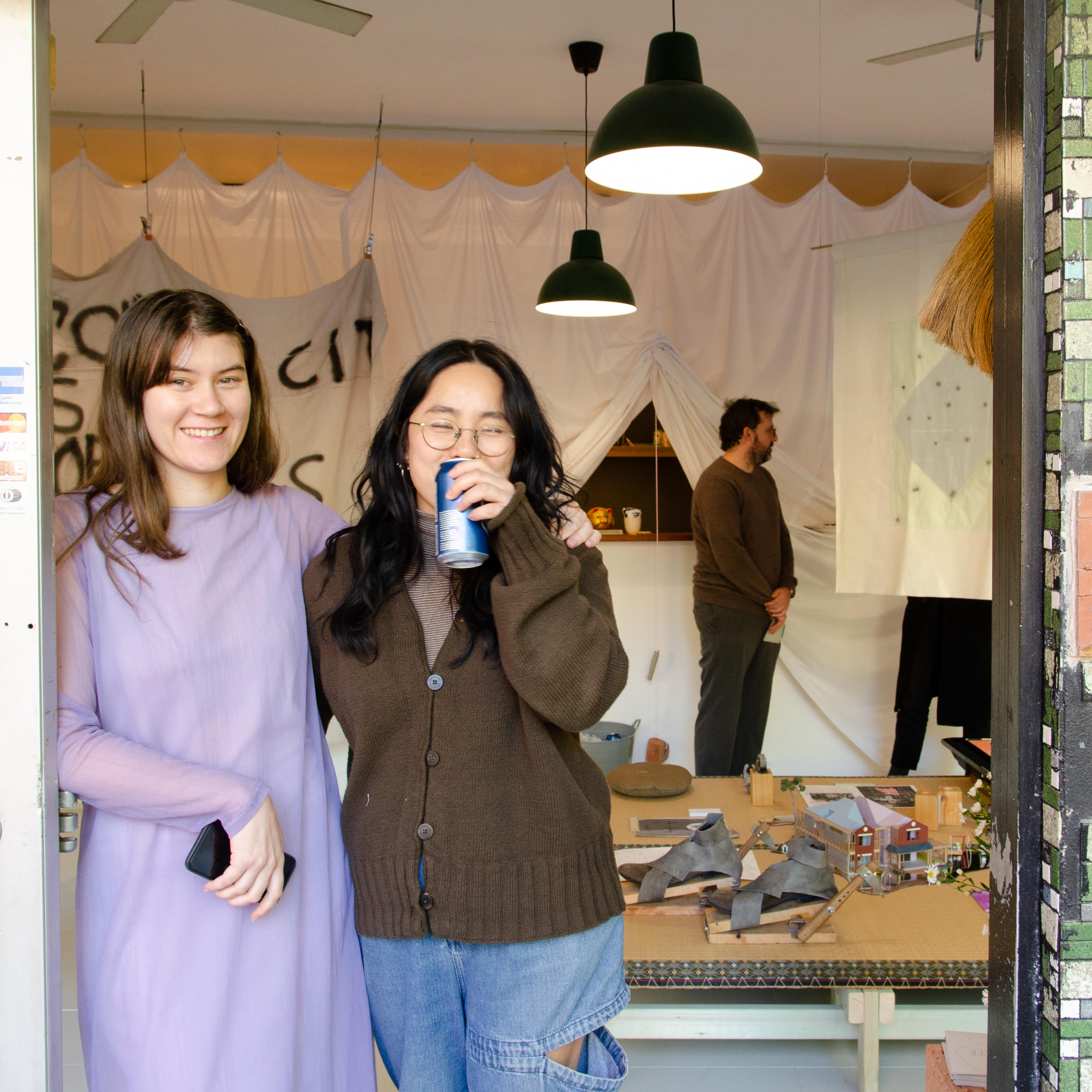 Mori is a young space for architecture's fuzzy edges. It is parallel to academic and professional institutions, providing an alternative platform for continued learning, knowledge-sharing and critical discussion about the ways in which we build our world. Mori runs open, collaborative programs of exhibitions, live events and informal gatherings by and for all those working with architecture, environment and space.
Instagram
|
Website