Chris Burton
Chris Burton is a graphic artist who works across drawing and printmaking, his works are concerned with the personal interactions with provisional urban landscapes and architecture.
Printmaking is used to represent the temporality of different urban spaces. Drawing is employed as a structured response expressing architectural elements such as columns or building framework. The emphasis is on understanding the connections with place and how it is navigated when it is in a perpetual state of transition.
Instagram
|
Website
Mel Booth
Mel Booth is an emerging, multidisciplinary artist living and working on Gadigal Country, NSW. Booth uses her practice as a tool to explore the societal constructs that may have influenced her perspectives and sense of identity. Using traditional scientific and social classification systems as a way to understand how humans categorise organisms, she aims to uncover and unpick the often limiting nature of these systems and how they affect her sense of self.
Booth weaves her passion for environmentalism, biology and community building into her practice. In her work she explores themes of gender, nationalism and science to understand the effects of using our definitions of external objects to figure out how we fit in. Her resulting works often pose questions she encounters in this process instead of answers, inviting the audience to question the sources of their thinking around identity.
Instagram
|
Website
Andriana Carney
Andriana Carney is an emerging artist practising on unceded Gadigal Land. Their interdisciplinary practice includes drawing, printmaking, fibre work and installation. Their work is observational at its core. Each print is deeply reflective of the communities and environments they are a part of. Through this lens they delve into the fluid and changing relationship they have with their ego, sexuality and gender identity.
Instagram
|
Website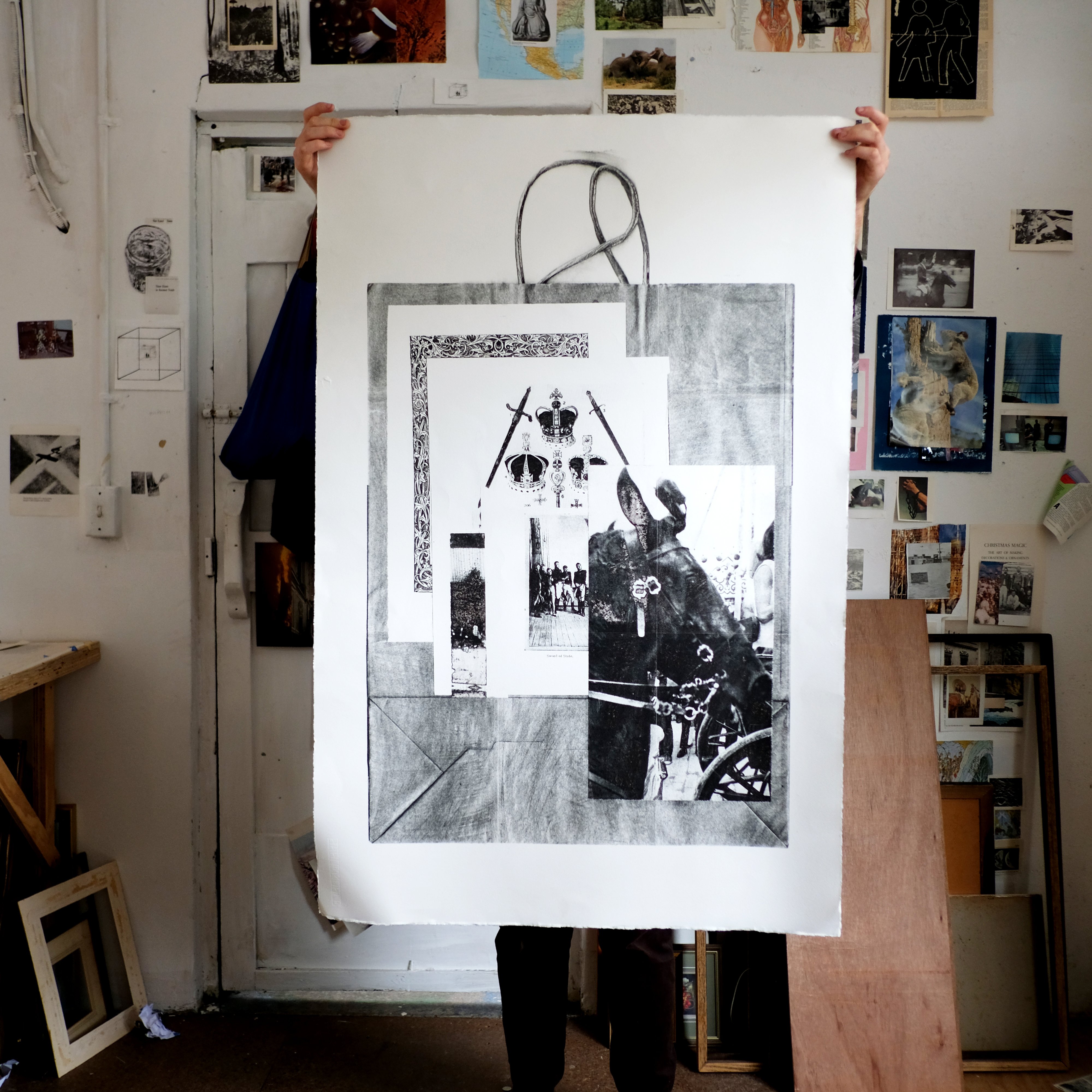 Marcus Dyer-Harrison
Traversing modes of traditional and experimental printmaking, Marcus explores processes of collection and image reproduction. Investigating the relationships between image, context, interpretation, culture and behaviour, while critically analysing systems of authority and consumption. Through the assembly of historical visual references Marcus creates works for both analogous and polysemic reading.
Instagram
|
Website
Lois Waters
Lois Waters works with drawing, printmaking and weaving processes to understand material properties and their interactions. Her work considers the unique ability of the printed image to operate as a surface, an object or a simulation of both. She creates woven paper and plywood forms which function as printmaking plates rather than objects in themselves. In the final image these original forms are only partially revealed and their imprint takes on new resonance.
Instagram
|
Website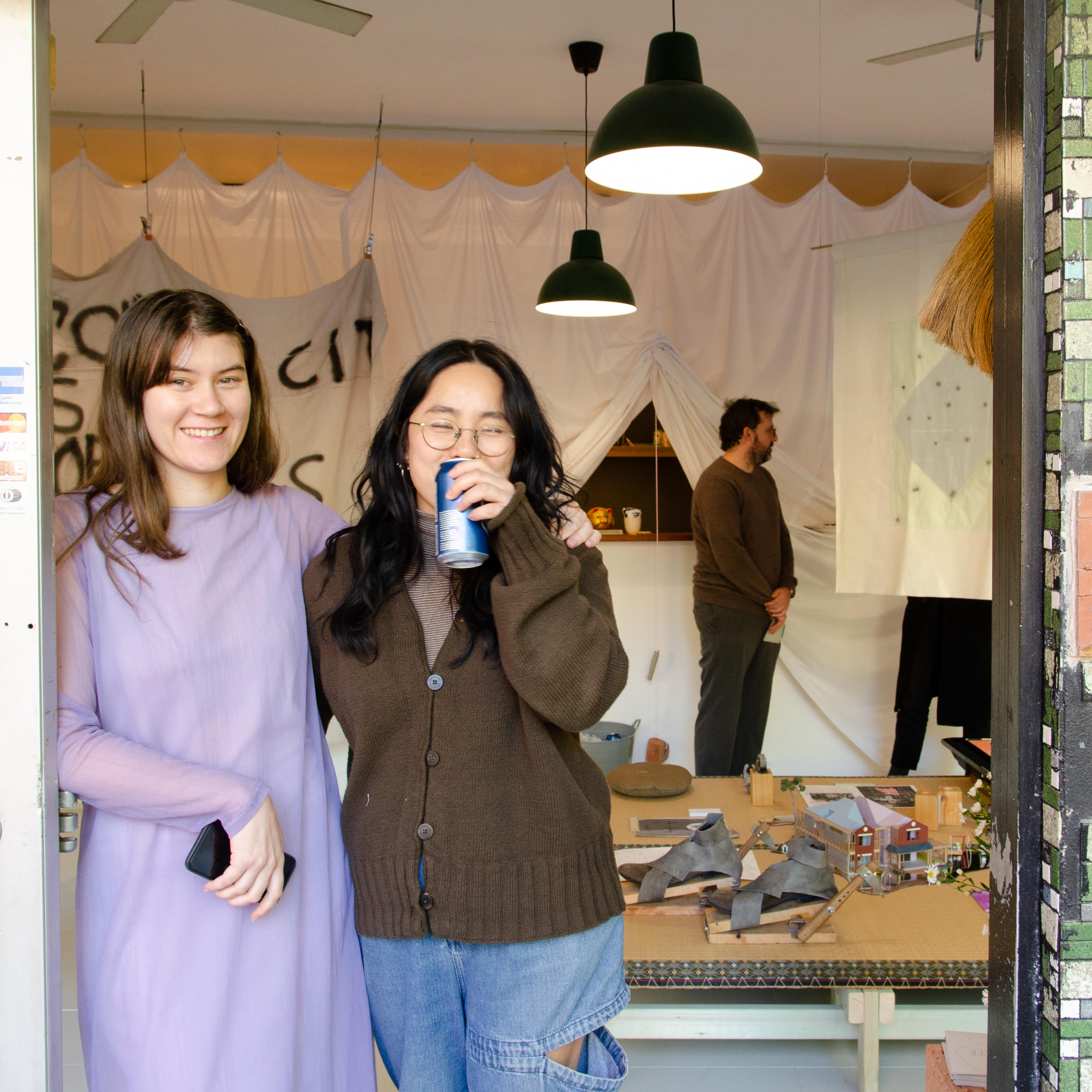 Mori
Mori is a young space for architecture's fuzzy edges. It is parallel to academic and professional institutions, providing an alternative platform for continued learning, knowledge-sharing and critical discussion about the ways in which we build our world. Mori runs open, collaborative programs of exhibitions, live events and informal gatherings by and for all those working with architecture, environment and space.
Instagram
|
Website
Clare Wigney
Clare Wigney (b.1997) is an artist from and based in Sydney. Wigney's practice as a painter is an inquiry into the simulation of reality through circulating images and pictures. Wigney treats the act of painting as a physical examination of information and data- whereby images and cultural "debris" are hoarded and collected, re-described, re-proliferated, destroyed and inspected. Sculpture, photography and writing are also imperative to Clare Wigney's practice.
Instagram
|
Website


Previous studio artists

Troy Donaghy
Monica Rani Rudhar
Olga Svyatova
Harry Copas
Stolon Press
EJ Son